Buy Side Advisory Services
Criteria Development - Crancorp develops a comprehensive profile of each buy-side client, including the criteria for both platform acquisitions and add-on acquisitions. The target should be industry specific and highlight both top line revenues and minimum EBITDA requirements.
Acquisition Identification - Once the criteria for either a platform or add-on investment has been determined, Crancorp performs targeted industry research to identify companies which meet these parameters. The resulting compilation is then reviewed by our client to make sure there are no conflicts of any kind. Once approved, we discreetly and carefully approach owners of those companies to gauge the degree of interest in a liquidity event, desired time schedule and value expectations. The proprietary techniques we use for making contact produce what we feel is the highest successful yield in the industry. We maintain active contact with potential investors and merger candidates in local, regional, national and international markets.
Information Exchange - Once an interested seller has been located, Crancorp promotes to the seller the particular strengths and attributes of our client, including their interest in investing in this specific industry and why the target company fits our client's investment criteria. Crancorp is then by the client's side all the way through the acquisition process.
Deal Negotiation - We are not involved in formal due diligence, but can be involved in negotiations if desired by the client. Crancorp executives are available as advisors throughout the LOI and definitive agreement stages to the closing table if necessary.
Sell Side Advisory Services
Company Valuation - The most important factor on the mind of a prospective seller of a closely held company is valuation. What is my company worth in the open market? As experts in this area, Crancorp has given many seminars over the years on how to value a closely held business. After a thorough study, we conduct a computer-aided appraisal which utilizes as many as 8 valuation techniques to determine value. We discuss this valuation analysis and provide for our client a range of value that we think the company will eventually achieve in the marketplace, depending on structure. Once the client agrees to the valuation we have put forth, we put together an information package on the company and confidentially proceed with a targeted, specific, and confidential approach to the buyer marketplace.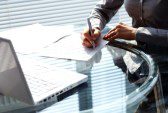 Confidentiality - Sellers' confidential interests are upheld every step of the marketing process. Confidentiality Agreements are standard procedure to ensure that sensitive information is not shared in an inappropriate manner. Our custom approach also ensures that confidential information is not shared with people who don't have a need to know within the buying organization.
Crancorp's Efficient Approach - Each step in our process is customized for our particular client and designed to result in the best possible value. We don't believe in contacting hundreds of prospective buyers. Instead, we engage in vigorous research to know who the top strategic and financial buyers are and present that list to the client before confidential contacts are even made. We then assist in the dissemination of information after a non-disclosure agreement has been signed, assist in scheduling and hosting facility visits, and advising through the LOI and definitive agreement as an additional resource to the client's own attorneys and accountants. We drive for a positive momentum in the deal and pride ourselves in the percentage of transactions which reach the closing table.
Capital Procurement Services
Crancorp's expertise and thirty years of capital raising experience give our clients confidence during the capital procurement process. We work with our clients on securing the best type of financing available at the best rates to support both ongoing operations and growth.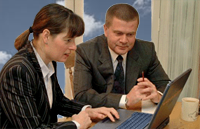 Crancorp's financing alternatives for debt instruments include the following:
1. ) Senior Debt: Working Capital lines of credit and term facilities
2. ) Mezzanine/Subordinated and Junior Debt
3. ) Convertible Debt
4. ) Bridge Loans
5. ) Equity Financing
Crancorp's history of leadership, combined with our core values of understanding, expertise, experience and commitment to relationships differentiate our investment strategies and performance.
Recapitalization
Crancorp also assists firms by advising the restructuring of a company's capital structure in order to increase growth capital, shareholders' liquidity or relieve debt servicing.
Our Clients
Crancorp clients represent a wide variety of industry spaces, from manufacturing to distribution to service.
Firms who qualify for Crancorp's buy-side advisory services are successful mid market private equity groups and corporations that are interested in growing through acquisition. As long as a client can be industry and size specific, Crancorp can lay out a plan for sucess in the identification and approach process leading to proprietary opportunites.
On the sell side, Crancorp represents large privately-held companies that are looking for a liquidity event from a strategic acquirer, or an alliance with a private equity group that can help with equity financing to support organic growth as well as acquisitions.
Ask. Listen. Execute.